Successful Physical Delivery Of APEX CPO Futures Contract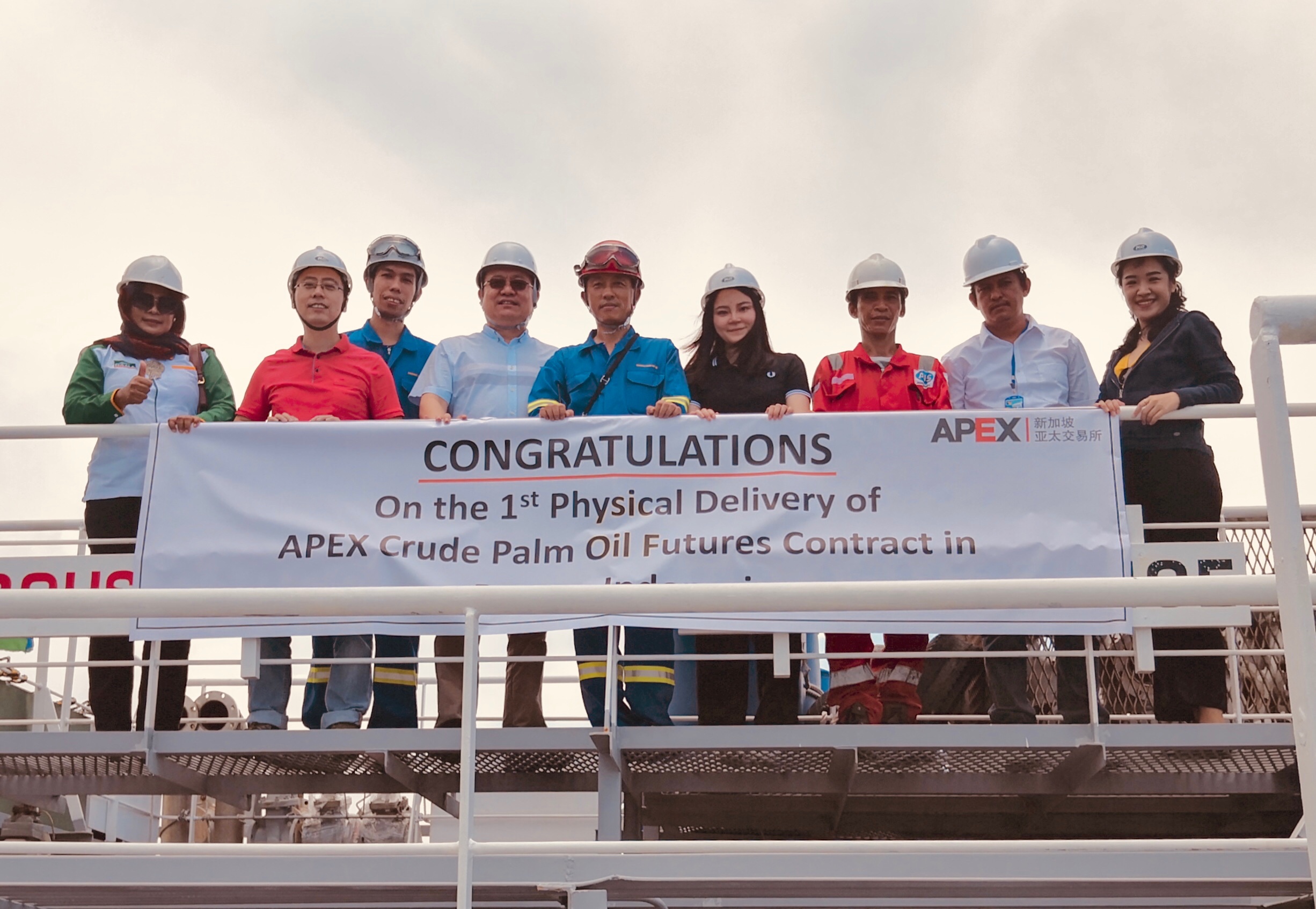 Singapore-based Asia Pacific Exchange (APEX) successfully completed the first physical delivery of APEX Crude Palm Oil Futures Contract on 17th October 2019. Total 7,000 metric tonnes of crude palm oil were loaded from Batam Port, Indonesia destinated to India. The smooth delivery was attributed to the close cooperation between AA Star, Sunfield, UOB Kay Hian and APEX.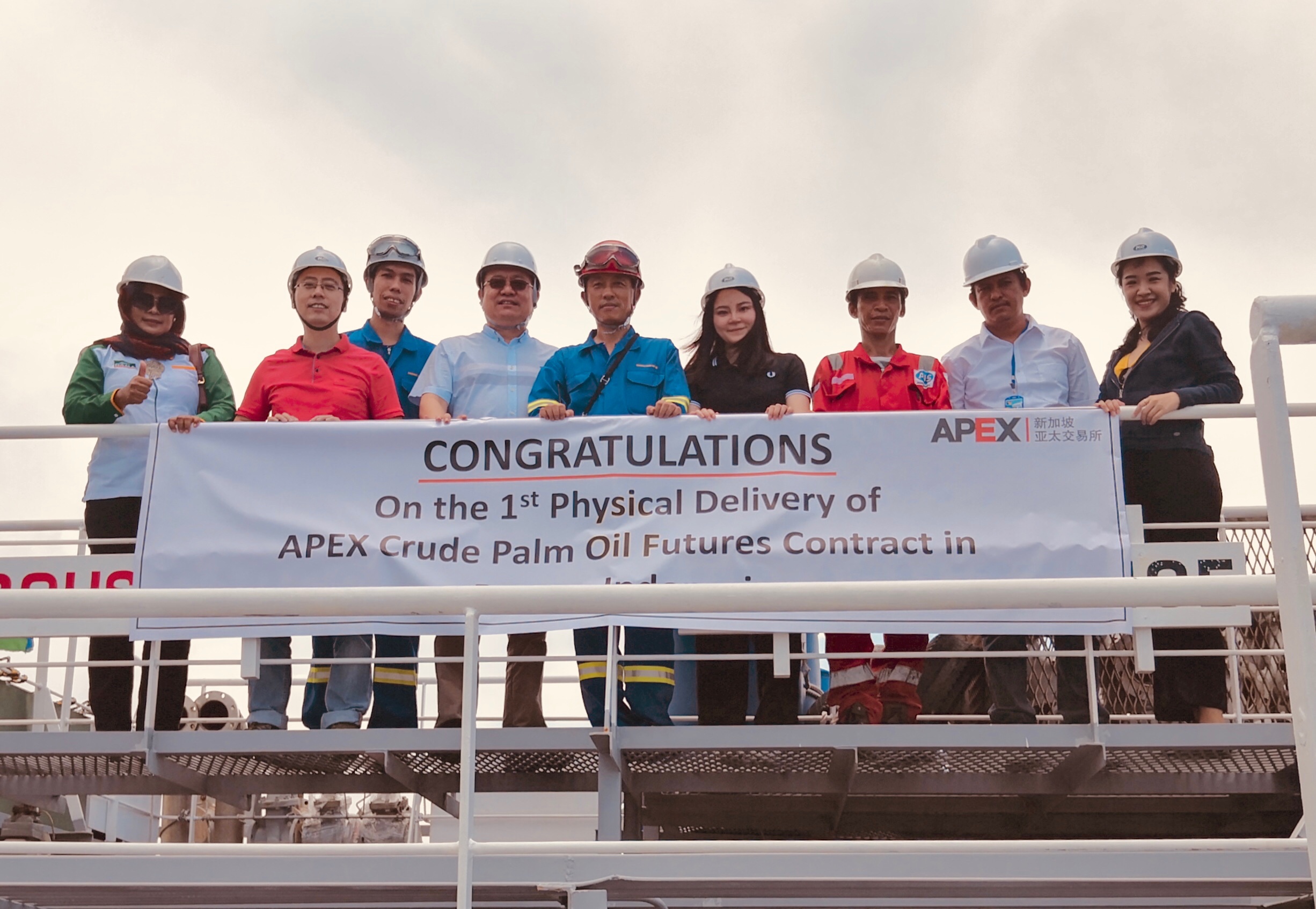 The Crude Palm Oil Futures Contract is the fourth derivative product launched by APEX. Designed with a contract size of 10 metric tonnes, US-dollar denomination and FOB delivery terms, the product aims to address the needs of the physical market from the region as well as internationally, and provide more convenience and arbitrage opportunities to participants of the palm oil industry. Evidently, it has attracted strong interest from the market since its listing on 18th April 2019, with participants coming from palm oil plantation and commercial companies, international trading firms, proprietary/hedge funds and professional money managers. As of 30th September 2019, the average daily trade volume was 46,000 contracts and average daily trade value was USD$ 115 million. The product also sees its open interest grow steadily over the first five months of trading, reaching a high of 14,589 contracts. APEX expects to see more physical deliveries happening during the coming months.
Apart from Batam, Indonesia, APEX Crude Palm Oil Futures Contract has four delivery points along the Straits of Malacca, in Port Klang and Pasir Gudang in West Malaysia, Dumai and Belawan in Indonesia. In addition, there is also a delivery point in Lahad Datu in East Malaysia, where POIC Bulk Terminal Sdn Bhd was appointed as the independent Port Tank Installation (PTI) for APEX physical deliveries.