APEX FUEL OIL 380CST FUTURES CONTRACT: CONFRONTING THE CHALLENGES FACED BY SINGAPORE'S MARITIME INDUSTRY

On 11th April 2019, 9PM Singapore time, Asia Pacific Exchange (APEX) will officially launch the 380cst Fuel Oil Futures Contract (Contract Code: FO) for trading.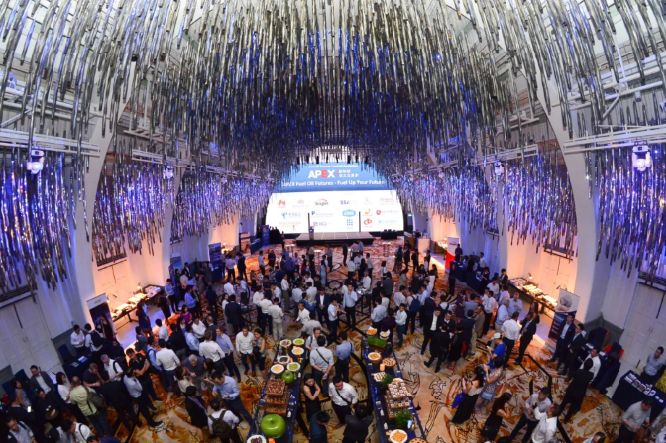 Market Situation
Singapore is currently the largest bunkering port in the world, supplying approximately 50 million metric tons of marine fuel oil annually. The maritime industry remains a huge part of the Singapore Economy, contributing around 7% to Singapore's Gross Domestic Product (GDP). The new IMO 2020 regulations are expected to have a huge impact on Singapore's maritime industry and the fuel oil market.
Singapore contributes up to a quarter of world's total marine fuel oil usage, serving as Asia's pricing centre for marine fuel oil. As fuel costs remain the biggest cost item for shipping companies, huge price fluctuations in marine fuel oil prices in recent years can adversely affect operational costs for many companies, which may cause a ripple effect on the Singapore economy.
The largely volatile marine fuel oil prices have fluctuated up to 100%, urging associated industries to hedge the risk of adverse price movements. In addition, the upcoming IMO 2020 Rule brings further uncertainty and challenges in the market. Currently, there are limited hedging tools in the local market for marine fuel oil, with most local participants relying on Over-The-Counter (OTC) Market or hedging tools from Paper Markets, active participants using the PLATTS Market. In addition, many Chinese participants utilize the Shanghai Futures Exchange (SHFE) contract to hedge their risks. Despite the presence of these markets, there remains several constraints such as exchange rate fluctuations and large contract denominations.
Besides that, there have been controversies over the quality of marine fuel oil in recent years, where physically delivered marine fuel oil failing to meet the required specifications. The newly designed APEX Fuel Oil Warehouse Receipt (AFOWR) Delivery System is expected to overcome these obstacles, by warranting the product specifications through rigorous quality inspections.
In light of the current situation, APEX launched the 380cst Fuel Oil Futures Contract, to create a platform for Energy industries and Financial institutions to hedge and invest in the fuel oil market.
Key Contract Features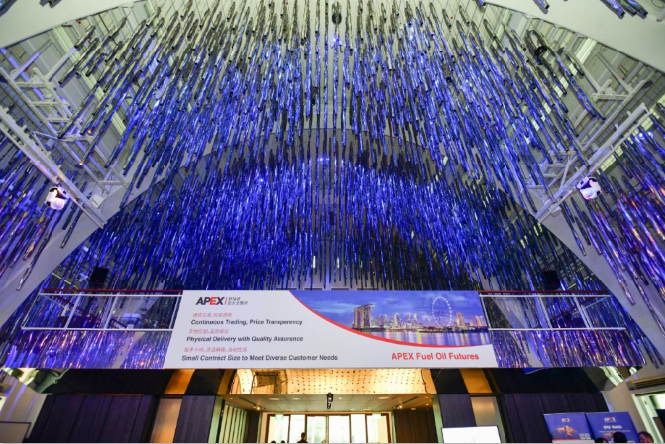 Firstly, the small contract size of 10MT/contract enables all market participants, small or large, to participat
e in the market. Furthermore, the contract is US dollar denominated, reducing exchange rate risks and providing investors with intuitive arbitrage opportunities such as spot-futures, cracking spread and cross-market arbitrage.
Secondly, the contract is expected to provide price transparency for the fuel oil market, as the contract is continuously traded in the market. Trading hours cover Platts Singapore, Shanghai Futures Exchange (SHFE) and Intercontinental Exchange (ICE), effectively connecting Singapore, Shanghai, European and American markets. This flexibility presents ample of trading opportunities, where clients can consistently receive live information on the fuel oil prices.
Lastly, the contract is settled through physical delivery, via the use of APEX Fuel Oil Warehouse Receipts. This unique method of physical delivery is the first in Singapore, and is expected to bring increased convenience to the marine fuel oil market. Participants can choose to load-in their fuel oil to APEX Approved Warehouses, where they can store or sell their products to potential buyers. The unique methodology ensures that the product conform to the specifications during physical delivery, reducing the risks of low quality products.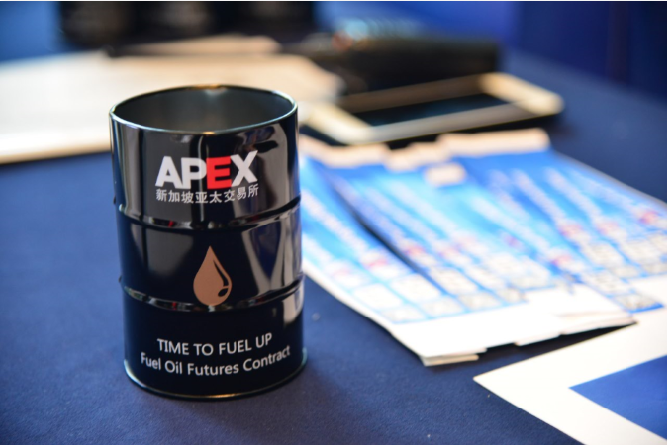 For further information, please refer to APEX Fuel Oil 380cst Futures Contract Specifications.